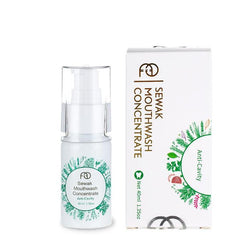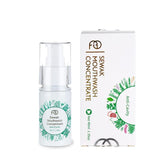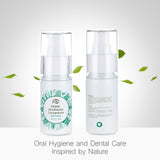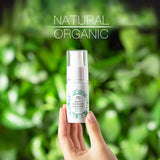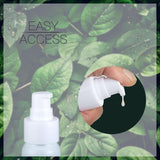 Aromatic Global
AG ARAK SEWAK 2-IN-1 TOOTHPASTE AND MOUTHWASH CONCENTRATE - ANTI-CAVITY
A perfected blend of mint, Mistletoe, honeysuckle, and myrrh extracts, are uniquely blended to discourage the growth of the bad bacteria, reducing the risk of tooth decay, gum discomfort, bad breath, and plaque build-up.
Ingredients:sorbitol, purified water, potato flour, sodium lauryl sarcosinate, cellulose gum, xanthan gum, stevia, honeysuckle, toothbrush tree powder, sodium benzoate, Kurogane holly extract, clove essential oil, natural menthol, essence.
Specification:40g
Directions: For brushing, add 2 drops on your toothbrush and brush normally. For mouthwash, put 2 drops into 30 ml of water and gargle, then Rinse for 60 seconds. Do not swallow.
Caution: Keep out of eyes. In case of eye contact, immediately flush eyes with water and seek medical assistance.